Welcome to the Secret Lab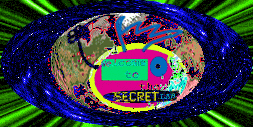 "Spacepod 737"
...trancemission received...July 16,1994...comets crashing into Jupiter...and the blue haired turnip Bucky Skylark pokes the eye out of the pyramid
and runs like hell. Somewhere back in the spacepod he keeps it pickled in a huge martini occasionally groovin out to the sounds from way out.

the first album was recorded in the house on the corner owned by
doris the thinkasaurus. we had to escape in the Spacepod 737 on more than one occasion
to get away from her.





more sound

"gank yer moonpie""827_112EP""buckychunks*novahop99"